Operations
EXECUTE CONTROLLED PROCESSES
Operations are the backbone of every organization. No matter what industry you are in, getting departments, suppliers, people and systems to work together is a complex undertaking. Examples include processing orders, managing contracts or handling logistics processes.
Operational processes often rely heavily on e-mail and excel sheets. The level of control required by regulators and management becomes a very complex task.
Valtimo enables operations processes to be described and executed in a controlled manner. Valtimo records each operation, when the work was done, by whom and what was executed, based on a BPMN model. The platform monitors progress, sends notifications and prevents steps in the work process from being skipped.
Use Valtimo for subjects like:
Order processing
Logistics processes
Supplier management
Supply management
Contract management
Application
ORDER PROCESSING
As soon as an order is placed, an administrative process begins in which various departments, systems and people perform their part of the job. Order forms are printed and signed, and contracts are approved and archived. Planning and delivery are set in motion, and invoicing processes are initiated.
Automated order fulfillment minimizes human work. This prevents errors, reduces costs and shortens lead times. On the other hand, it ensures that customers are better served. They have insight into the progress of the processing from order to delivery. This results in satisfied customers.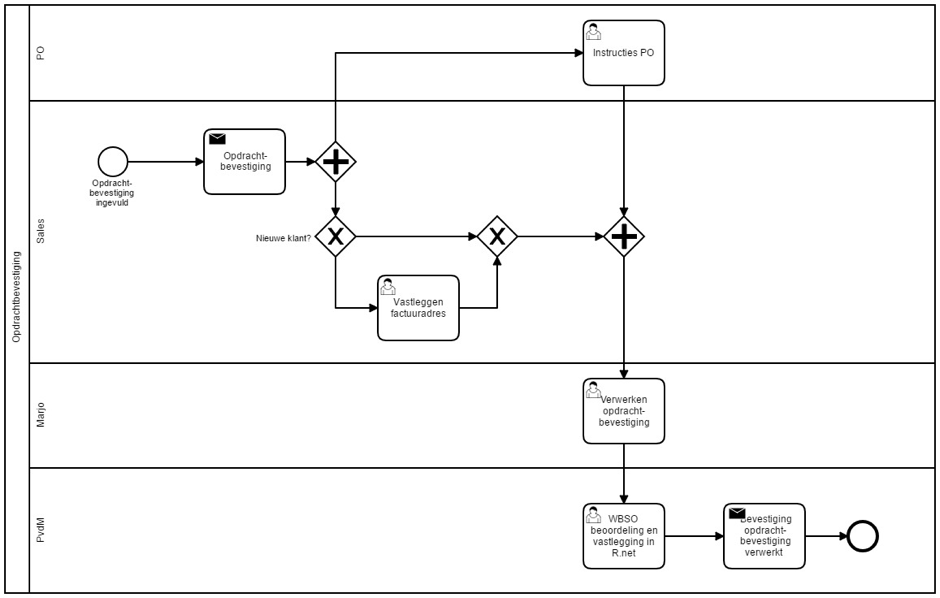 In a nutshell
Tasks in the order process are automatically assigned to the right people.
Employees are immediately reminded when there is a delay.
The required information is automatically processed in the right systems. This reduces the chance of delays and errors many times over.
The required order documents are immediately archived in the right place and can be viewed by all employees. As a result, these documents are not sent by e-mail unnecessarily and saved.
The progress of each order is immediately visible and bottlenecks in the process can be addressed immediately.